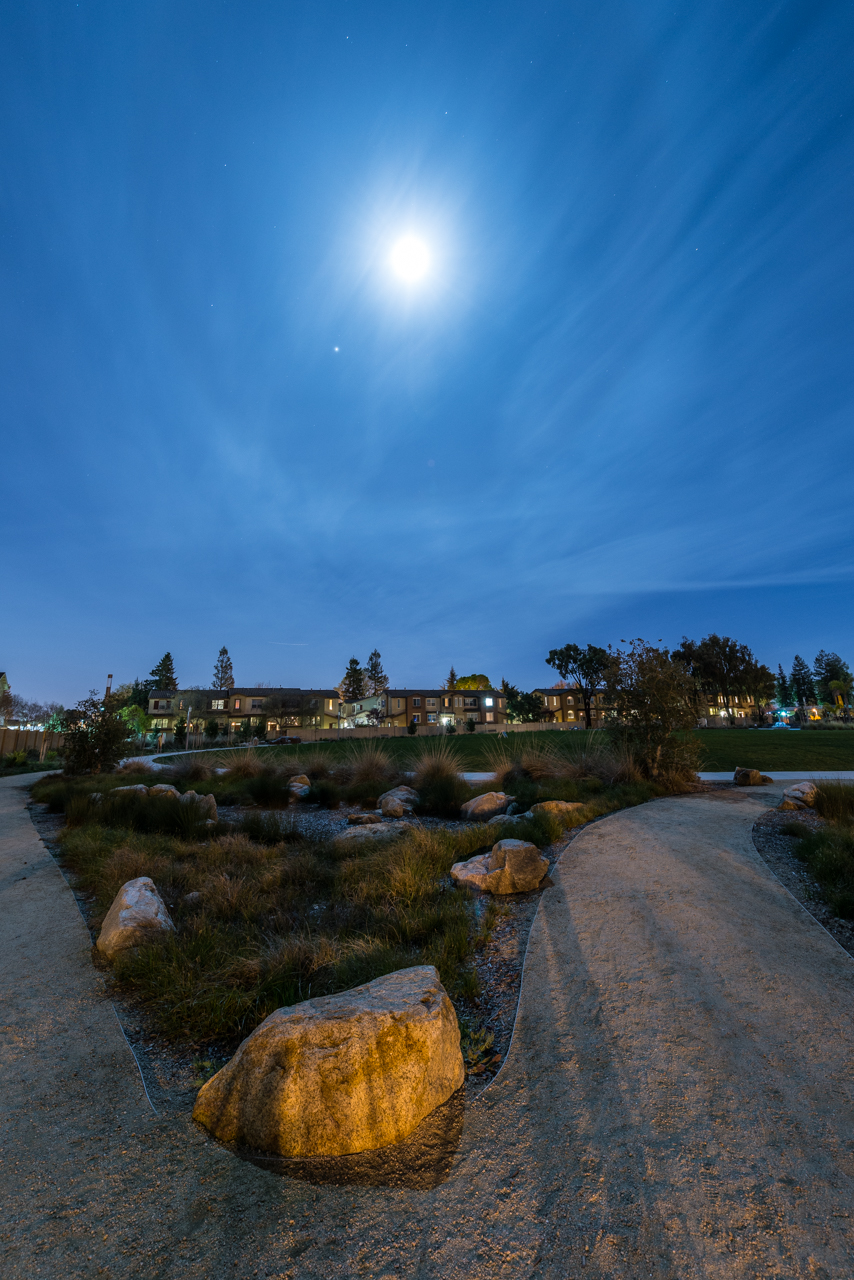 See this photo in my flickr album
The lights went out at Seven Seas Park (darn copper thieves!). This gave me an opportunity to capture the full moon over the townhomes lining the park's perimeter. If you look closely you can see a full halo around the moon, courtesy of some light cirrus clouds.
📷 Nikon D800, Nikon 14-24mm f/28 at 14mm, 20 seconds at f/5.6.