10 Years at Apple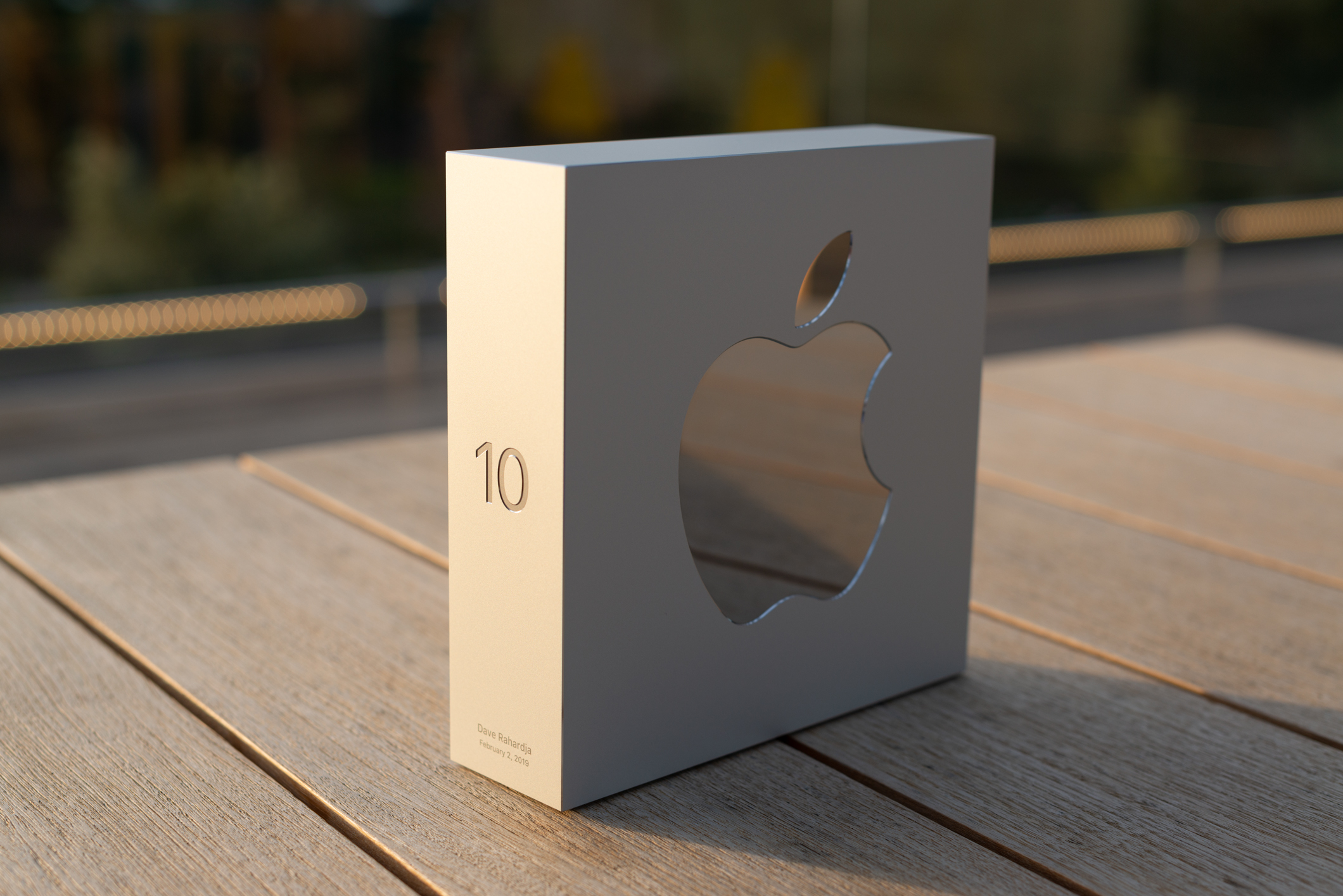 10 years at Apple.
My anniversary was actually in Feb 2019 (I'm quickly approaching my 11th anniversary), but I received this tenure award only recently.
Headline features I substantially contributed to in the past decade:
Mobile Device Management
Photo Stream
Shared Photo Stream
File Provider
Universal Clipboard
Drag and Drop on iPad
Mac Catalyst
If you use any of this, you're soaking in my code right now!