Full Moon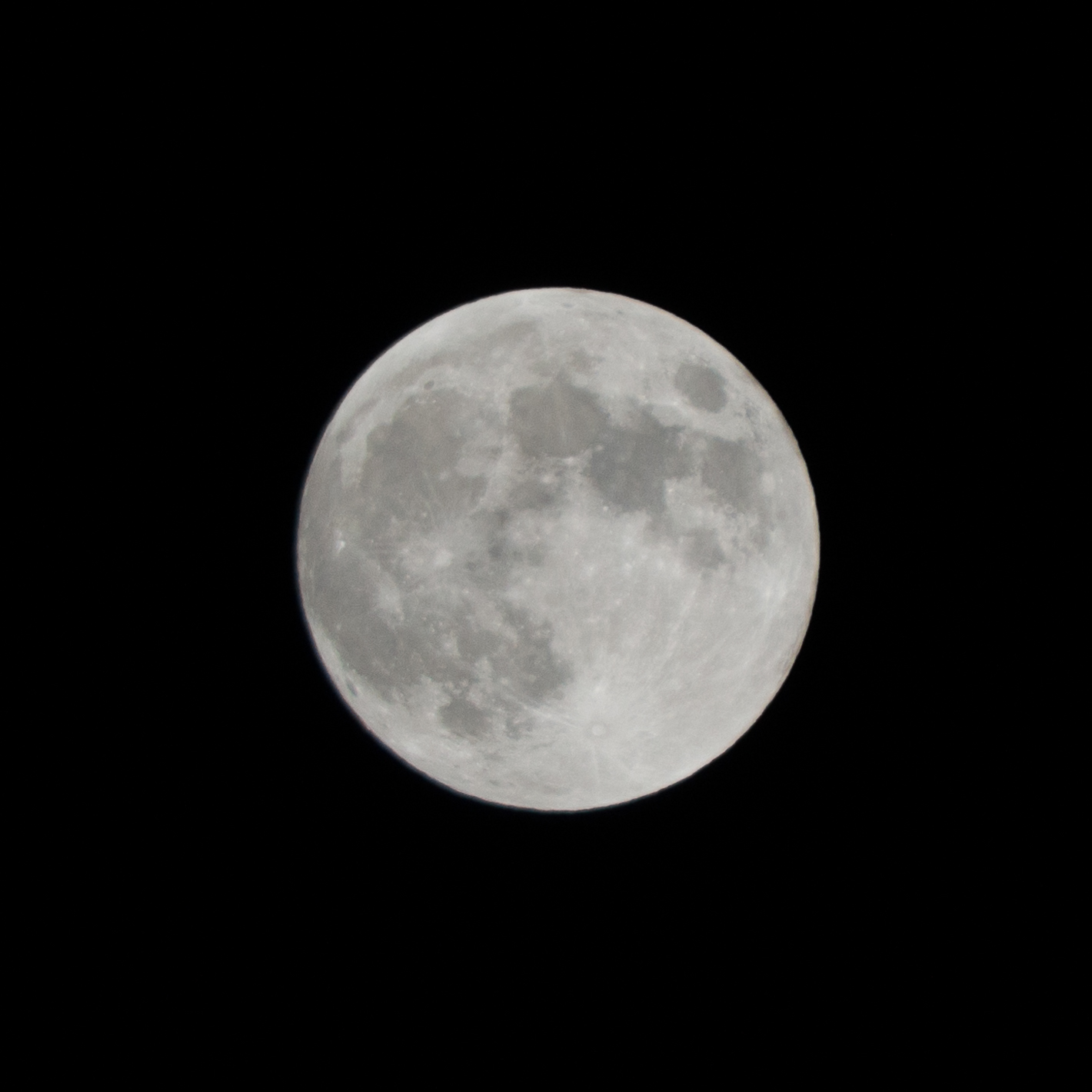 A shot of the full moon, taken on the night of a lunar eclipse.
I used a 70–200 mm 𝑓/2.8 lens at maximum zoom, plus a 1.7x teleconverter. The picture you see above is a 1:1 crop of the detail area as taken on my D800.
Unfortunately I have to do something called "sleep" tonight, and I'll miss the actual eclipse. Ah well.
Copyright ©2014 Dave Rahardja. All rights reserved.